Creative Media Organization
Filmcom – As a 360° creative media organisation, we ensure that your brand
has it all to catch eyeballs.
Pre-Production
During pre-production, we want to make you feel inspired. We think it is important to know you,  your team, and your brand so well that the creative process won't suffer in any way. We strive to think new. At the same time, we are also aware that clarity and easy to understand communication is key.
Shooting
With a team consisting of all the critical components of a film production, in addition to a great range of filming equipment, we rarely need to hire someone externally. This results in a streamlined, effective and cost-reducing production. We also have an in-house film studio with access 24/7.
Post Production
With several work stations, a dedicated editing suite and sound studio, we all work syncronized to ensure we keep the core idea all the way from it's birth to finished product. In addition, due to all the important roles gathered under the same roof, we can offer an effective workflow.
"Working Filmcom has been a great experience! From fast delivery to great conversation and keeping connection! I have build a true friendship as well as a business relationship. I have nothing but love for you Filmcom thank you for everything!"
"Professional. reliable, and quick to lend a helping hand. Without a doubt, Filmcom is the missing piece to your production puzzle!"
"I appreciate the ease of working with you and the professional results that you were able to achieve. The whole project was done timely and within budget. No easy task as large as it was."
Rupendra Dewangan
Video Editor, VFX Artist, Founder & CEO
"I have been working in video editing & VFX related industry for more than four years & have made stunning projects compelling me now to show my skills to online clients in order to serve the community in a better way."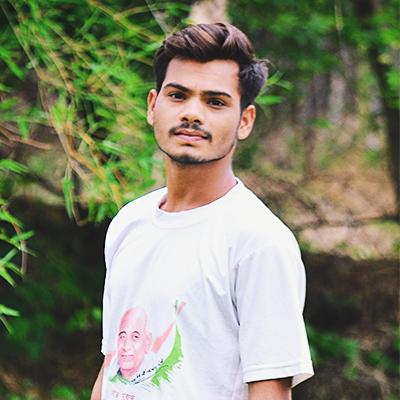 Vedprakash Sahu
Cinematographer, Photographer & Graphic Designer
"I'm a Cinematographer, Graphic Designer, and Photographer with more than three years of experience in the field, I have designed dozens of Logos & Brand Identities, Ads, and more… I have been working with companies along with individuals as a freelancer."